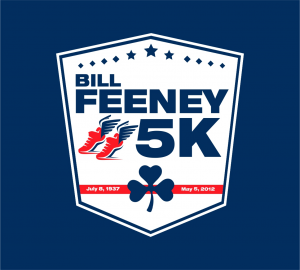 Thank you all for racing, volunteering, cheering, donating, and sponsoring us! See you next year! 
The Feeney 5k is the Shamrock's signature event and will be a good time as always – kids' fun run before and beer, cash prizes, and live music after! As always, proceeds go toward awarding college scholarships to Woburn high school track runners.  Our annual race is in celebration of one of one of our founding members, Bill Feeney
Cash prizes for the top three overall men and women!
Date July 4, 2022
8:15am Kids Race
9:00am 5k Run and Walk
Location Spence Farm (41 Wyman Street, Woburn, MA)
Course
Wyman St > Rose Farm Ln > Wyman St > Mountain Rd > Burlington St > Willow St > Bedford Rd > Kilby St > Hart St > Wyman St 


A big thank you to our sponsors!